Moon Flower: by Destiny Lady of the Mansion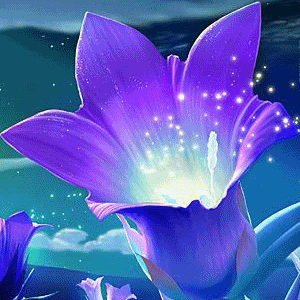 Moon Flower
She ran from the white men
She had to hide
This beautiful child
With golden eyes
Into the forest
She hastily sped
Not looking round
Her parents now dead
Her father butchered
Mother raped
Brothers and sisters
Cut down by fate…
Faster and faster her little legs ran
The thorns and the briers
How they stung
At last she found a hidden cave
This little girl
So very brave.
No one came to wipe her tears
Hold her close erase her fears
For days she hid out of site
Till forced by hunger
She again took flight..
The Elders say the Gods heard her prayers
Wrapped her in their finest skins
Gave her a snow white stallion to ride
Adorned her hair with wild flowers
Then took her to the sacred lands
There she dwells to this very day
Sweet, Gentle
Child at play..
Watching over Cherokee
Ever smiling ever free..
They call her Moon Flower….
The Moonflowers were a Bristol-based rock band formed in 1987. The band was active as a performing and recording unit until 1997. To date they have released eight EPs and seven LPs on their own Pop God Records label, home to numerous other Bristol-based artists including Praise Space Electric, Me, Ecstatic Orange, Mammal among others. Famed for colorful and spectacular live shows, designed and built by Liam Yeates. They have toured extensively in the UK, Europe and Japan. If you want essay related topic you can go for custom essay writing service will get better result.